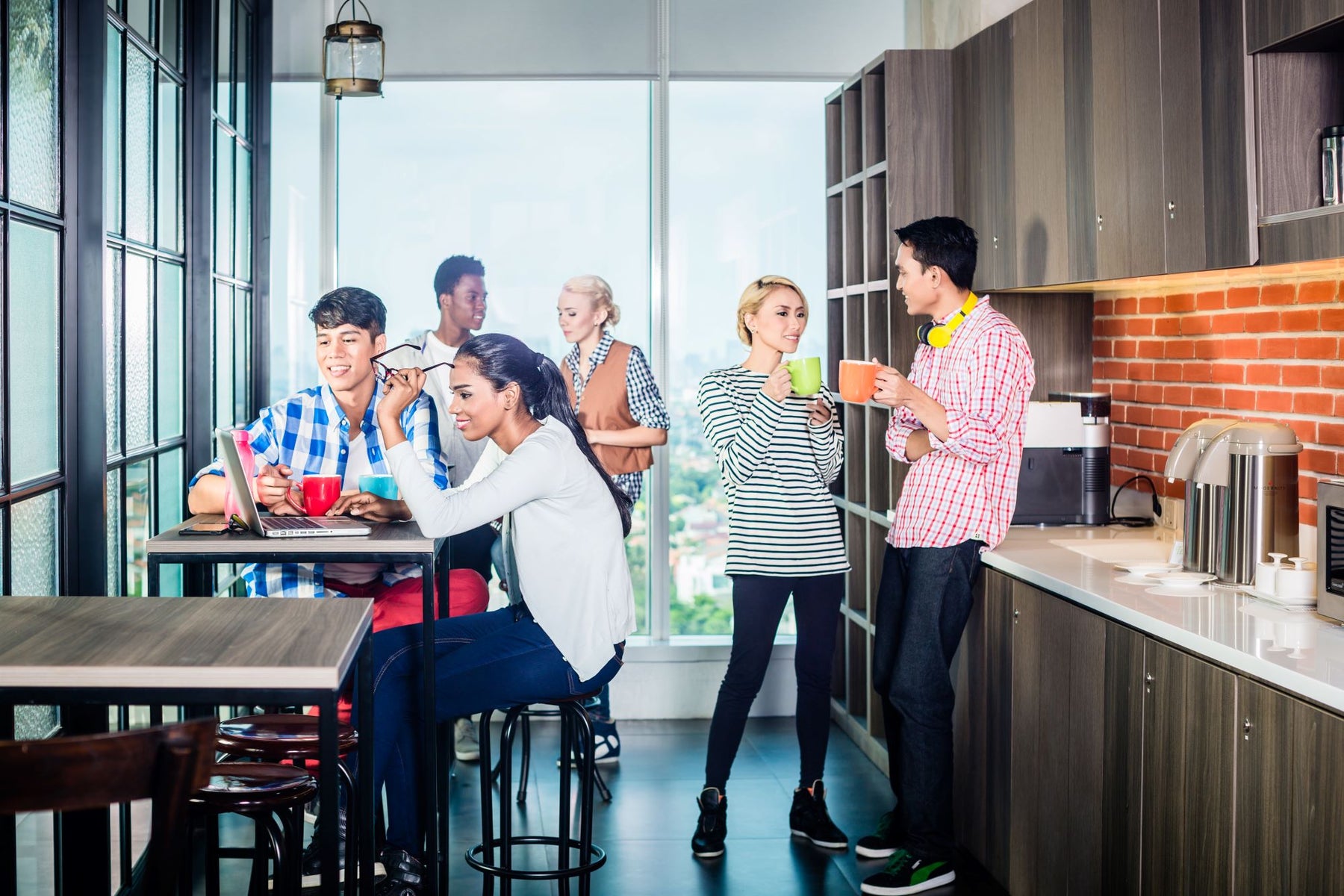 Spring Cleaning Your Workplace Kitchen: A Guide to Namco's Full Line of Kitchen Cleaners
Spring is here, and it's time to give your workplace a deep clean. One area that often gets overlooked during spring cleaning is the break room or kitchen. However, with the help of Namco's full line of kitchen cleaners, you can easily get your workplace kitchen looking and smelling fresh and clean.
Namco's line of kitchen cleaners includes Muscle Man Oven & Grill Cleaner, Stainless Steel Cleaner, and Dawn Ultra. Here's what each of these products can do for your business:
Muscle Man Oven & Grill Cleaner: This heavy-duty cleaner is designed to quickly and easily remove grease, grime, and food residue from your kitchen equipment, such as ovens, grills, and stovetops.

Stainless Steel Cleaner: Keep your stainless steel appliances looking like new with our stainless steel cleaner. It's specially formulated to remove fingerprints, smudges, and other stains from stainless steel surfaces.

Dawn Ultra: This dishwashing liquid is tough on grease and gentle on your hands. It's perfect for tackling tough food stains on your dishes, pots, and pans.
All of our kitchen cleaners are designed to be tough on dirt and grime while also being safe to use on your kitchen surfaces. They're also affordable, so you can get the cleaning power you need without breaking the bank.
Using Namco's full line of kitchen cleaners is easy, but there are a few tips to keep in mind to ensure you get the best results:
Read the label: Before using any of our products, be sure to read the label carefully to ensure that you're using them correctly.

Use protective gear: When using Muscle Man Oven & Grill Cleaner, be sure to wear gloves and protective eyewear.

Test a small area first: When using any of our cleaners on a new surface, be sure to test a small area first to ensure that it won't damage or discolor the surface.
Spring cleaning your workplace kitchen with Namco's full line of kitchen cleaners is a cost-effective and efficient way to get your kitchen looking and smelling fresh and clean this season. Not only will it make your kitchen more visually appealing, but it will also help maintain a healthier environment for your employees.
To purchase any of Namco's kitchen cleaners or learn more about our other commercial cleaning equipment, chemicals, and supplies, please visit our website or contact us directly.
Thank you for choosing Namco Manufacturing for all your cleaning needs!