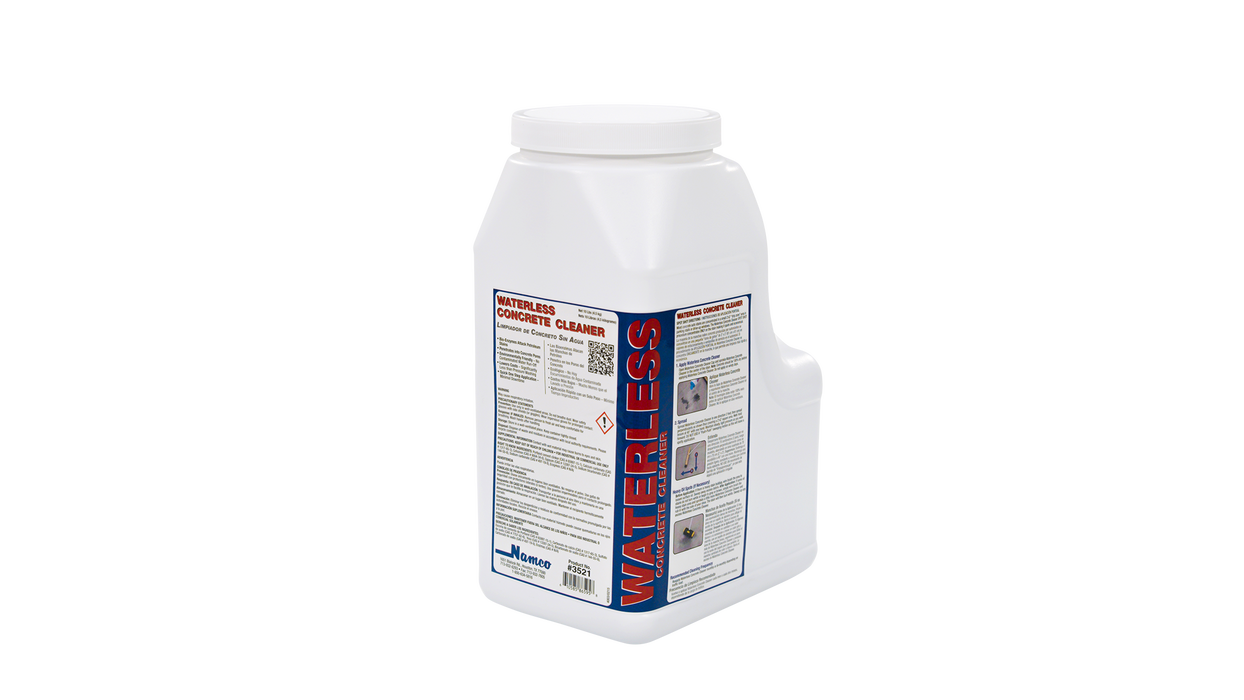 Namcrete Concrete Cleaner, 2 or 10Lbs
Save

0

%
Save %
Original price
$24.95
-
Original price
$79.95
Professional-grade concrete cleaner: Namcrete Concrete Cleaner is a high-quality, professional-grade product designed to clean and remove tough stains from concrete surfaces.
Effective cleaning: The powerful formula of the cleaner quickly and effectively removes oil, grease, grime, and other stubborn stains from concrete surfaces, leaving them looking like new.
Easy to use: The cleaner is easy to use and requires no special equipment or skills. Simply mix the powder with water, apply it to the concrete surface, and let it sit for a few minutes before scrubbing and rinsing.
Multi-purpose: Namcrete Concrete Cleaner can be used to clean various concrete surfaces, including driveways, patios, garage floors, walkways, and more.
Fast-acting: The cleaner works quickly to break down and remove stains from concrete surfaces, helping you get the job done in less time.
Safe for use: The product is safe for use on most concrete surfaces and does not contain harsh chemicals that could damage or etch the surface.
Eco-friendly: The cleaner is environmentally friendly and biodegradable, making it a safe and responsible choice for cleaning concrete surfaces.
Cost-effective: The 10 lb. size of Namcrete Concrete Cleaner provides an ample supply for larger cleaning jobs, making it a cost-effective solution for removing tough stains from concrete surfaces.