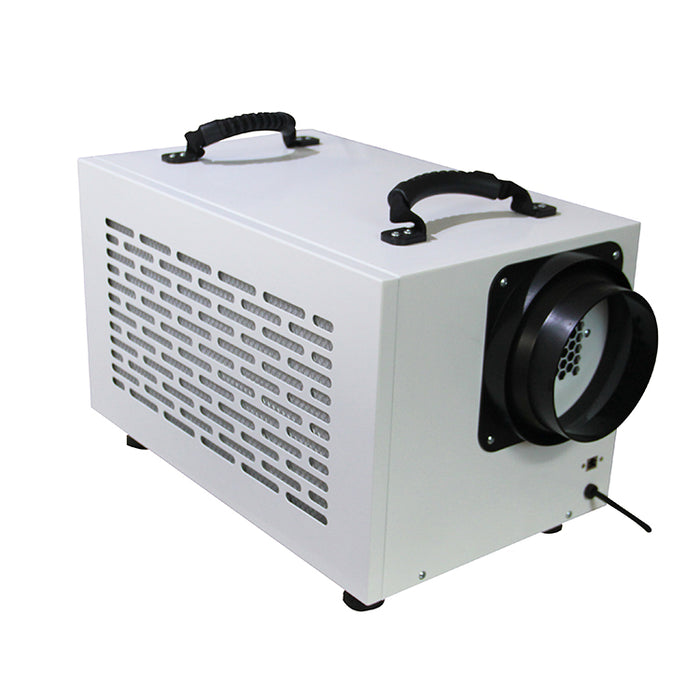 Crawl Space Dehumidifier
Save up to

0

%
Save %
Original price
$1,122.00
-
Original price
$2,076.00
Introducing the Ultimate Crawl Space Dehumidifier with Auto Pump Out - Versatile for Whole-House and Basement Use:
Say goodbye to moisture-related problems not only in your crawl space but throughout your entire home with our cutting-edge Crawl Space Dehumidifier. Designed to create a healthier, more comfortable, and structurally sound environment beneath your home and beyond, this powerful unit is your secret weapon against dampness, mold, and odors.
Key Features:
Superior Moisture Control: Our crawl space dehumidifier is specifically engineered to tackle the high humidity levels commonly found in confined spaces. With its high-capacity moisture removal, it can efficiently reduce humidity levels, preventing moisture-related issues.

Auto Pump Out Feature: This advanced model is equipped with an automatic pump-out system that eliminates the hassle of emptying water reservoirs. It continuously pumps collected moisture out of your crawl space, ensuring uninterrupted operation and peace of mind.

Whole-House and Basement Use: Versatility is at the heart of this dehumidifier. While perfect for crawl spaces, it can also serve as a powerful whole-house dehumidifier or basement companion, ensuring consistent humidity control throughout your home.

Compact and Space-Saving: Designed with space constraints in mind, this dehumidifier easily fits into tight crawl spaces or basement corners. Its compact size ensures it won't interfere with your storage or maintenance needs.

Energy Efficiency: Our dehumidifier is not only effective but also energy-efficient. It is designed to operate quietly and consume minimal energy, making it an eco-friendly choice for your home.

Advanced Filtration: Equipped with a high-performance air filter, this unit not only controls humidity but also improves indoor air quality by capturing dust, allergens, and mold spores, ensuring a cleaner and healthier environment.

Easy Maintenance: Maintenance is a breeze with our user-friendly design. The accessible filter and drainage system make it simple to keep your dehumidifier running smoothly.

Durable Construction: Built to last, our crawl space dehumidifier features rugged construction and corrosion-resistant materials, ensuring long-term reliability and performance.

Digital Control: Take charge of your home's environment with the user-friendly digital control panel. Set your desired humidity level, monitor operation status, and schedule run times effortlessly.

Peace of Mind: With our versatile Crawl Space Dehumidifier with Auto Pump Out, you can protect your home's structural integrity, safeguard against mold and mildew, and enjoy improved indoor air quality, all while enjoying the peace of mind that comes with a reliable and efficient solution.
Don't let moisture-related issues compromise your home's integrity and your family's health. Invest in our Crawl Space Dehumidifier with Auto Pump Out today and experience the versatility and performance that can transform your entire living environment. Say goodbye to musty odors, mold, and dampness and welcome a cleaner, safer, and drier home.