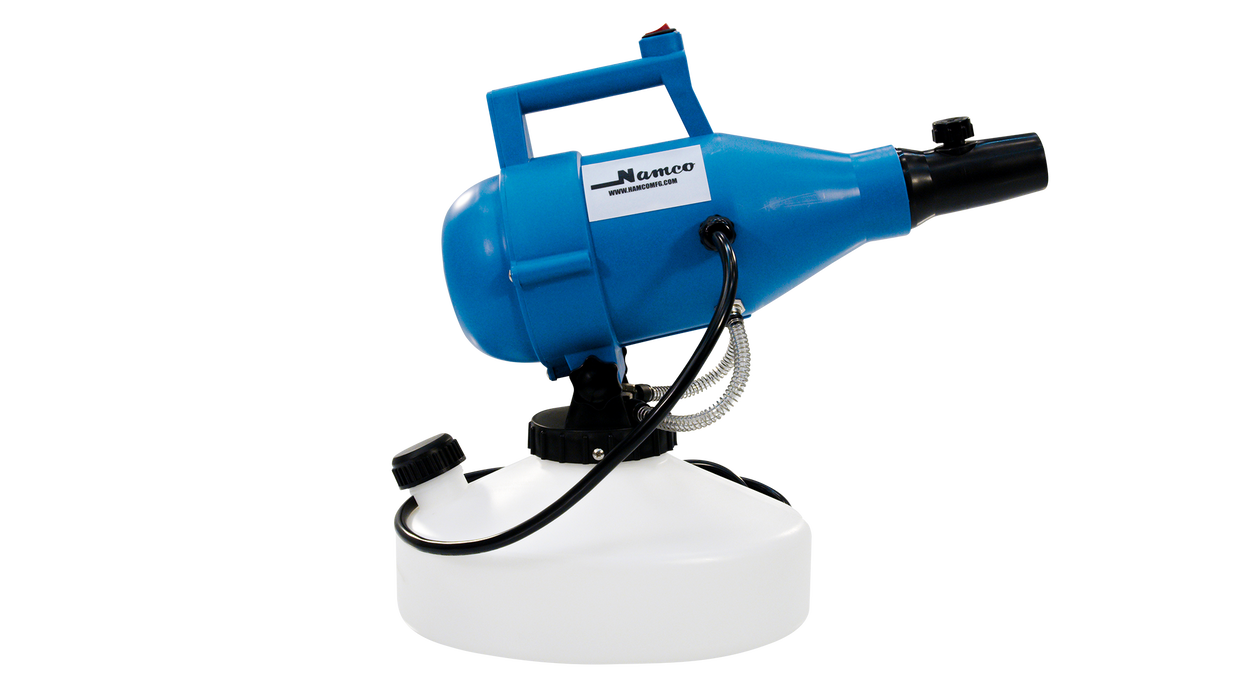 Wiggins Micro Fogger Blue
Save

25

%
Save

25

%
Original price
$399.00
-
Original price
$399.00
Advanced technology: The Namco ULV Micro Fogger uses advanced ultra-low volume (ULV) technology to generate a fine mist that can penetrate even the tiniest cracks and crevices, effectively eliminating odors and sanitizing surfaces.
High efficiency: With a powerful motor and adjustable flow rate, this fogger can cover up to 4,000 square feet of space in just a few minutes, making it an incredibly efficient way to clean and disinfect large areas quickly.
Easy to use: The ULV Micro Fogger is lightweight and easy to operate, making it a great choice for both home and commercial use.
Versatile: The fogger can be used to disinfect and sanitize a variety of surfaces, including floors, walls, and furniture.
Safe and eco-friendly: The fogger uses a water-based disinfectant solution that is safe for people, pets, and the environment.
Portable: The compact design and lightweight construction of this fogger make it easy to transport and use in different locations, making it an excellent choice for those who need to sanitize multiple areas regularly.
Cost-effective: The Namco ULV Micro Fogger is an affordable and efficient way to keep your home or business clean and free of germs and odors, saving you time and money in the long run.
Use with Namco Liquid Alive Super Task Force #4116B for best results!