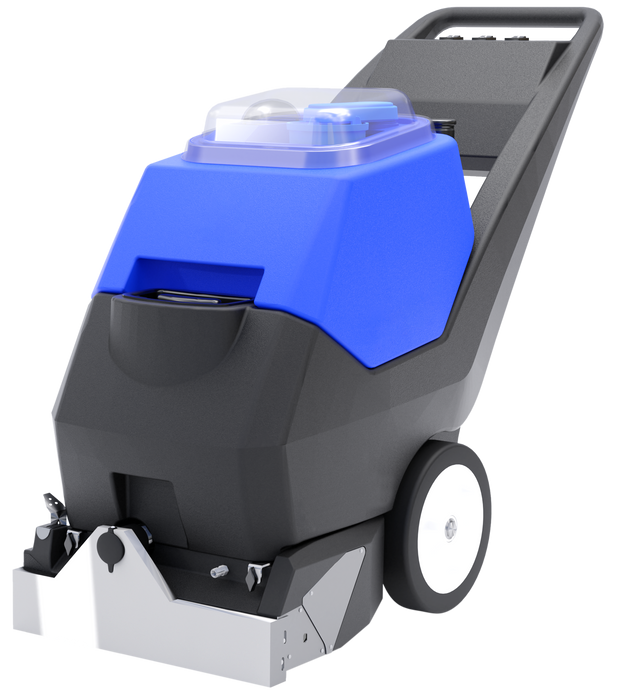 3 in 1 Carpet Extractor, 9 Gallon
Save

14

%
Save

14

%
Original price
$3,495.00
-
Original price
$3,495.00
Introducing the Ultimate Pull-Behind Carpet Extractor - Your All-in-One Cleaning Solution:
Revive your carpets, upholstery, and tackle water emergencies with ease using our state-of-the-art Pull-Behind Carpet Extractor. This versatile cleaning powerhouse is designed to make your cleaning tasks effortless, whether it's deep carpet cleaning, upholstery maintenance, or water extraction.
Key Features:
Comprehensive Cleaning: This extractor is your go-to solution for all your cleaning needs. It's equipped to handle carpet cleaning, upholstery maintenance, and water extraction, providing a comprehensive cleaning experience.

Long Reach: With a generous 15 feet of vacuum and solution hose, you have the flexibility to clean large areas without constantly moving the unit. Say goodbye to the hassle of frequently relocating your equipment.

Upholstery Tool Included: We understand the importance of upholstery care, which is why we've included a dedicated upholstery tool. Easily switch between cleaning tasks, from carpets to your beloved furniture.

Powerful Performance: Our Pull-Behind Carpet Extractor boasts a high-powered extraction system that efficiently removes dirt, stains, and moisture, leaving your surfaces spotless and refreshed.

Easy Maneuverability: Designed for convenience, it's equipped with easy-to-roll wheels and a maneuverable handle, making it a breeze to transport and navigate around your home or workspace.

Quick Water Extraction: Be prepared for water emergencies with this extractor's fast water extraction capabilities. It's your reliable ally when you need to quickly remove water from flooded areas.

User-Friendly Design: The intuitive control panel and user-friendly features make operation a cinch, even for those new to carpet cleaning equipment.

Durable and Dependable: Crafted from high-quality materials, this carpet extractor is built to withstand the rigors of heavy-duty use, ensuring long-lasting performance.

Improved Indoor Air Quality: By effectively removing dirt, allergens, and excess moisture, this extractor contributes to a healthier indoor environment for you and your loved ones.
Make your cleaning tasks hassle-free and efficient with our Pull-Behind Carpet Extractor. Whether it's rejuvenating your carpets, refreshing upholstery, or handling water emergencies, this all-in-one cleaning solution has you covered. Upgrade your cleaning arsenal today and experience the ultimate in home maintenance and cleanliness.