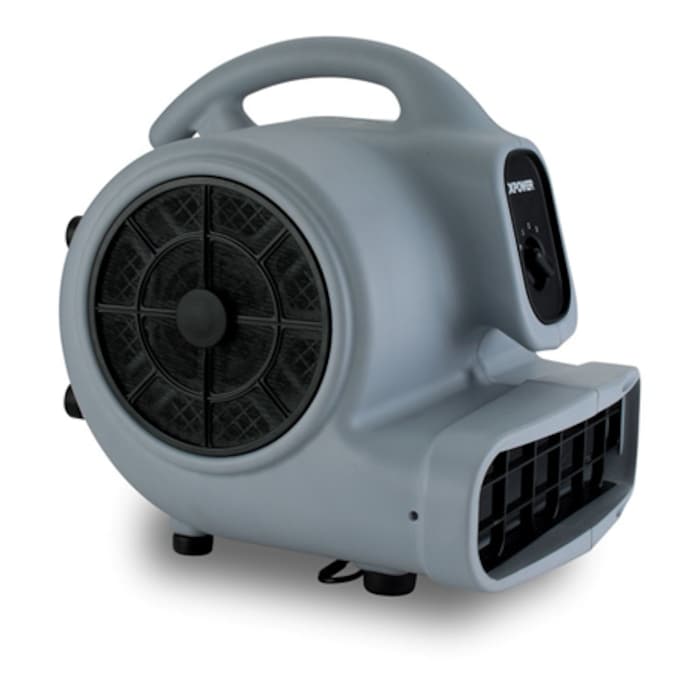 Air Mover Carpet Blower 3 Speed 3/4 Hp
Save

0

%
Save %
Original price
$245.00
-
Original price
$245.00
Introducing our Air Mover Carpet Blower, the perfect tool for drying carpets, floors, and other surfaces quickly and efficiently. With its powerful 3/4 horsepower motor and three-speed settings, this blower can deliver a high volume of air at speeds of up to 2,800 cubic feet per minute.
Whether you're a professional cleaner or a homeowner, this blower is designed to meet all your drying needs. Its compact and lightweight design makes it easy to move and store, while its durable construction ensures it can withstand heavy use over time.
With its three-speed settings, you can adjust the blower to your desired level of intensity, making it perfect for both small and large jobs. The Air Mover Carpet Blower can also be used to ventilate spaces by circulating fresh air, making it a versatile tool for a variety of applications.
So why wait? Order your Air Mover Carpet Blower today and experience the power and efficiency of this top-of-the-line drying tool!
High-powered air mover: The Namco Air Mover Carpet Blower is a powerful machine that quickly and effectively dries carpets, floors, and other surfaces after cleaning or water damage.
3-speed settings: The machine features three speed settings, allowing you to choose the right level of airflow for your specific needs.
3/4 horsepower motor: The powerful 3/4 horsepower motor delivers fast and efficient drying performance, reducing drying time and minimizing the risk of mold and mildew growth.
Compact design: The compact and lightweight design of the machine makes it easy to transport and store, and it can be stacked for efficient storage.
Durable construction: The machine is built to last with a rugged polypropylene housing that resists impacts and corrosion.
Versatile: The Namco Air Mover Carpet Blower is versatile and can be used to dry carpets, floors, walls, and other surfaces in a variety of settings, including homes, offices, and industrial spaces.
Quiet operation: Despite its powerful motor, the machine operates quietly, making it suitable for use in residential and commercial settings.
Easy to use: The machine is easy to operate and comes with intuitive controls and features, including an adjustable airflow direction and a built-in handle for easy transportation.
Energy-efficient: The machine is energy-efficient and can help you save on electricity costs compared to other drying methods, such as using heaters or air conditioners.
Reliable performance: The Namco Air Mover Carpet Blower is made by a trusted and reliable brand in the cleaning industry and is backed by a one-year warranty.